How HBCUs are Stepping up for Adult Black Learners.
Adult learners—or students over the age of 25—face unique challenges in post-high school education, and those challenges are often steeper for Black students. Can HBCUs be part of the solution?

In 2007, as Jasmine Haywood was preparing for her final year in the electronic media, arts, and communications program at Rensselaer Polytechnic Institute (RPI) in Troy, New York, she realized she wanted to pursue a different kind of career. Graphic design was not her passion. As a student, she had been heavily involved in extracurricular activities, including working as a tour guide and advocating for Latinx learners, and a career in higher education intrigued her. At the suggestion of an advisor she applied for a job at RPI, and after graduation began working as an admissions counselor.
Haywood was tasked with the job of swaying learners from across the country toward RPI, but time and again she was struck by the unique needs of prospective Black students—many of whom are first generation learners—and the many ways the system was letting them down. Some 30 percent of first-generation learners coming straight out of high school drop out within three years of starting their studies, according to reports. Some of these students are plagued by difficult considerations, like which school can offer them flexible class schedules, access to childcare, and an inclusive, supportive post-high school environment. As a Black Latina familiar with these challenges, Haywood did her best to provide objective advice.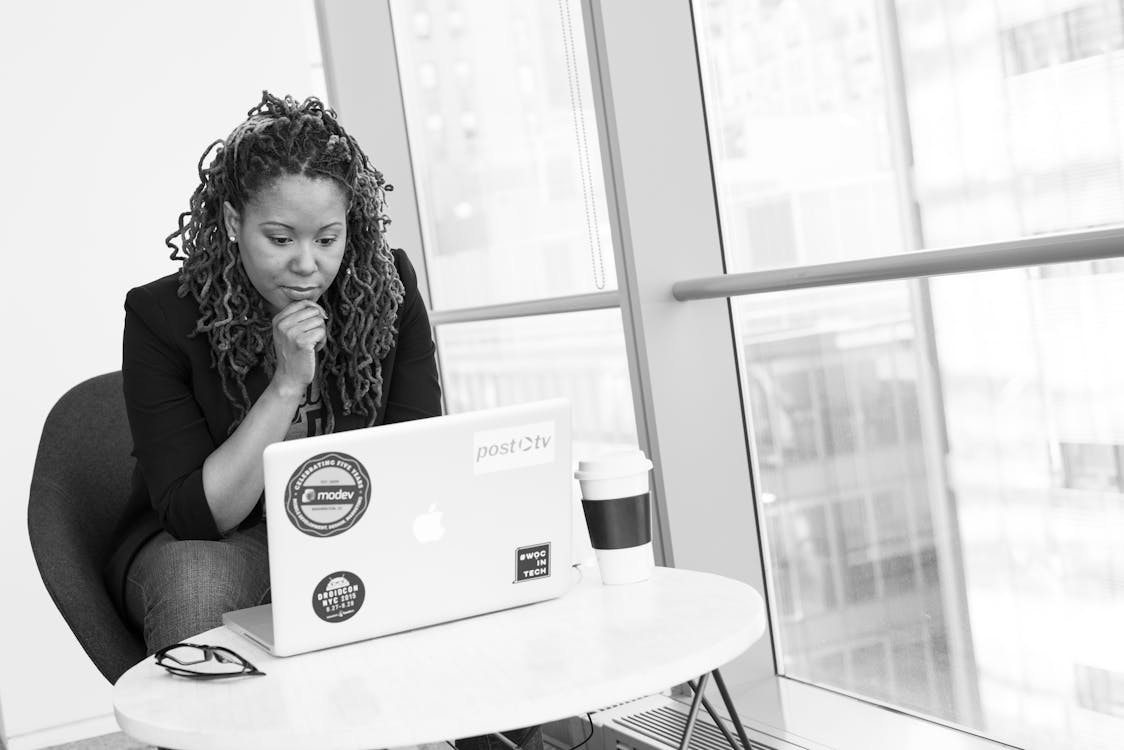 The experience opened Haywood's eyes to the needs of many Black learners as they wade through the landmine of education after high school, from enrollment to graduation and into the workforce. These challenges only compound for many Black adults who decide to return to school after having not graduated. Recent reports highlight that among Black adult learners between the ages of 25 to 29, only 29 percent held a bachelor's degree, compared to 45 percent of white learners in the same age bracket.
For these students, and those who are older, college is a complicated space to navigate while maintaining a career, building a family or reenrolling in programs where their prior credits may not be transferable. Haywood came to refer to the challenge of navigating these unique barriers, and similar ones facing Black adult learners, as a kind of "hidden curriculum."
Haywood's two years as an admissions counselor solidified her passion for education beyond high school and sharpened her interest in helping historically marginalized students, particularly adult learners. Her 2016 doctorate in higher education and student affairs from the Indiana University School of Education was a history-making event—Haywood was one of only eight Black women to receive their doctorates from the School of Education. This work laid the foundation for her latest role in education equity: strategy director at a foundation which endeavors to make education beyond high school available to learners who are most in need, including students from low income backgrounds, recently landed immigrants, inmates, parolees, and people on probation, along with students juggling employment.
For her part, Haywood is particularly focused on increasing funding for adult students attending Historically Black Colleges and Universities (HBCUs), and believes her own post-high school experience would have benefitted from attending an HBCU. "Both my undergrad and graduate schooling, unfortunately, involved a lot of racial microaggressions and experiences with racism on campus," she said. By contrast, as spaces of shared identity, experience, and history, HBCUs offer Black students much-needed reprieve from the "hidden curriculum."

HBCUs are also deeply embedded in the communities they serve, and are thus equipped with the understanding and knowledge it takes to stretch resources to best serve their student bodies. "They don't have a lot of the challenges that historically white institutions have where they don't know how to serve Black adults," Haywood said. "They know what it takes to provide that sense of belonging."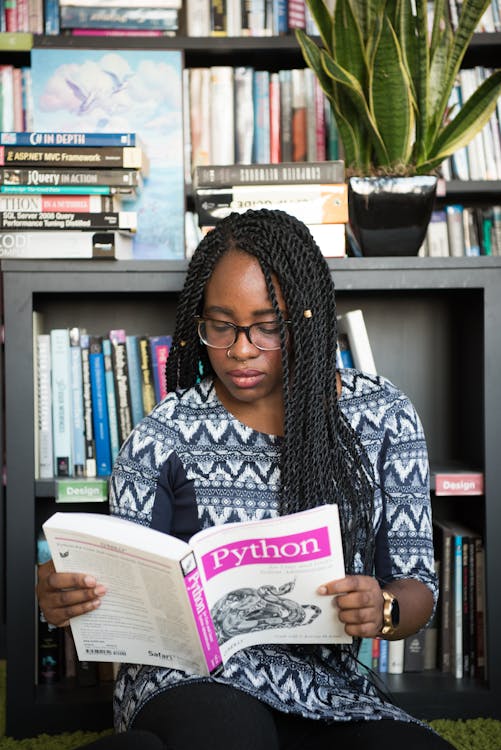 HBCUs also have a considerable impact when it comes to the success of Black students in the U.S. While just 3 percent of the country's students attend an HBCU, they educate 10 percent of all Black students and represent over 20 percent of Black graduates. Students pursuing careers in science, technology, engineering, and math also get a leg up if they attend an HBCU: while Black graduates comprise only 7 percent of all STEM degrees in the US, for example, nearly 20% of those graduates received their degrees from an HBCU. Black graduates from HBCUs are also more likely to have higher mental and financial well-being than Black graduates who did not attend an HBCU.

In early 2020, Haywood connected with the leadership of ten HBCUs in North Carolina to kickstart the HBCU Adult Learner Initiative, a collaboration designed to support the specific needs of learners beyond the traditional age 18-to-24 demographic. She and a team of experts selected five HBCUs that would receive financial support to restructure their campuses and extend existing programs centered on adult students. The participating schools range in size from North Carolina's rural Elizabeth City State University, which has an enrollment of about 2,000, to the medium-sized Fayetteville State University (FSU), with just under 6,000.

"I really want the Adult Learner Initiative to be like a proof concept," Haywood said. "North Carolina has one of the largest numbers of HBCUs in the country. If the initiative succeeds, it can be taken to states such as Texas and Alabama which also have high numbers of HBCUs." Over a period of two years these universities will a grant in addition to access to a team of technical experts, and each institution will distribute it toward areas where adult learners need the most support. FSU will double down on its pre-existing initiative to make transferring credits easier for adults and ex-military students coming in from community colleges, so they can easily re-enroll to complete their degrees or certifications. FSU also offers counseling and business classes for veterans and military-affiliated students stationed at nearby Fort Bragg, who make up 34 percent of the student body.

For his part, Gary Brown, vice chancellor of student affairs at ECSU, has lofty plans for the Adult Learner Initiative grant. Having spent almost two decades in education, he was hired at ECSU after the institution had weathered several years of instability. He envisions holistic changes that specifically serve adult learners including the construction of a "learning and living community," a vibrant student village for on-campus housing, technology support, and counseling services, among other resources.

"I don't want the students to walk away from the school feeling like they paid for the most expensive hotel stay of their life," Brown said. "I want them to have a community, because it's community that translates into student retention."
For Haywood, the struggle to balance motherhood with her education hits particularly close to home: the on-campus childcare facility filled up quickly at the Indianapolis campus of Indiana University, forcing Haywood and her husband to constantly coordinate drop-offs and pick-ups from an off-campus daycare. While she leaned on the fellow Black mothers in her doctoral cohort for emotional support, she desperately lacked the institutional assistance needed to juggle her packed schedule and multiple responsibilities.

Haywood aims to center community with the Adult Learner Initiative, and provide HBCUs and their students the structural support they need to elevate Black learners. "My experience as an admissions counselor is most of the reason I'm in the career I'm in today," Haywood said. "I saw things that frustrated me. It's not a matter of whether [students] are smart enough. They are just not getting enough support." As an exclamation point to her journey in equitable education access so far, Haywood is eager to discover how the initiative might pioneer a model for progressive education across the country.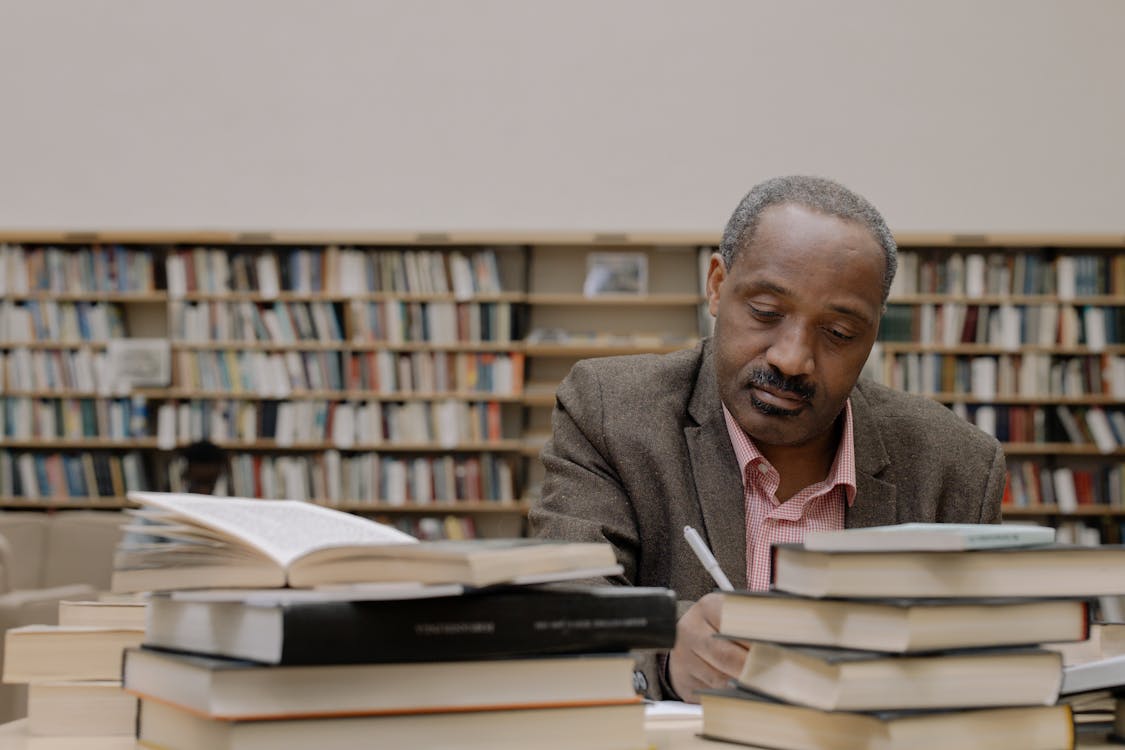 Source: shorturl.at/coN19