How Companies Can Effectively Recruit from HBCUs
The number of job openings increased to 10.7 million in September of last year, up more than four percent from the month before, according to the latest report from the Bureau of Labor Statistics. Since January 2021, job openings have been steeply climbing. Companies not recruiting at HBCUs may be missing out on promising future employees.
Companies like Gilead Sciences, Novartis, Google, Microsoft and more have created recruiting pipelines with HBCUs over the past few years.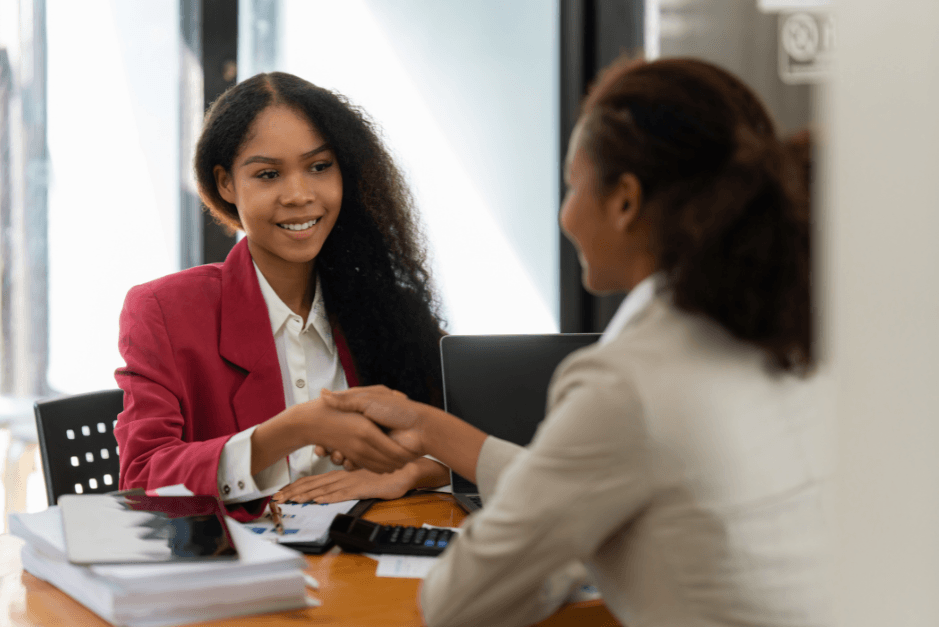 Biopharmaceutical giant Gilead is working to build specific, personal relationships with HBCUs to facilitate recruitment. The company uses employees as liaisons to build relationships with officials at the nine HBCUs it recruits from. These liaisons are sometimes alumni of the school who now work for Gilead. The HBCU officials can then recommend their star students for internships and fellowships.
For Microsoft, the big tech giant has enticed Morehouse students to panels of alumni talking about entry-level positions at the company and careers in tech with the quintessential college bait — free Chick-Fil-A and the chance to win an Xbox.
"[University recruiting] is about finding the best talent right out of the gate and kickstarting lifelong careers," Portia Kibble Smith, head of Diversity, Equity and Inclusion at Karat. "It also creates an opportunity to source candidates from more diverse talent pools.  There are many diamonds in the rough." 
Karat conducts first-round interviews for tech companies and has worked with HBCU students. In October, Karat signed on as a corporate partner for the new Morehouse Center for Broadening Participation in Computing. The company is providing 1,000 mock technical interviews for the center.
Here are some advices from Kibble Smith on how companies can effectively recruit from HBCUs:
What advice would you give to companies who want to hire more from HBCUs but don't know how?
Identifying a list of HBCUs to target, even if they are not the most well-known or popular, is an important first step. Look at your employee base who are from HBCUs to help build that list.  Start small if needed to avoid a saturated recruiting market and build relationships with the institutions and student leaders.
Getting to really understand and know the students and professors/leadership at these colleges, because each is different, will help to also build a successful recruiting strategy.
Why should companies try to recruit from universities?
Companies that get an early start on university recruitment will have their choice of some of the best candidates.
That said, even in the current job market, we're still seeing strong university recruiting and early career hiring demand, and the tail for peak university recruiting season now often extends well beyond the start of the new year for full-time and intern hiring. 
Why should companies look to recruit a diverse pool of candidates?
There is a huge need for more diverse hiring, especially in the tech industry when only five percent of software engineers are Black. Building diverse software development teams is both a priority and a challenge for many companies.
Compared to industry averages, the population of candidates during university recruiting season is far more diverse. Over the past three years, companies saw an average of 113 percent more applicants who were female or non-binary and 67 percent more applicants who were members of an underrepresented minority group during university recruiting season.
If a company wants to be successful, they will need a diverse group of employees who will have diverse backgrounds and ideas to share as they build products and services for today's market. It's a great business decision!
What can companies do to recruit and hire more Black and brown students?
The opportunity for candidates to redo interviews is huge for candidates who have had limited exposure to technical interviews.
Research shows that more than half of HBCU computer science students had never had a practice interview before entering the job market, which puts them at a disadvantage. Offering interview redo opportunities is a good way to level the playing field by giving candidates the interviewing experience they need to put their best foot forward. Our data shows that redos not only create a more inclusive hiring process, but they also improve hiring efficiency for companies.
Also having diverse recruiters can help.  Having someone who can relate to the students is always key and it shows the candidates that your company has a commitment to diversity.  If you're not showing that commitment, then it will be difficult to attract the talent.